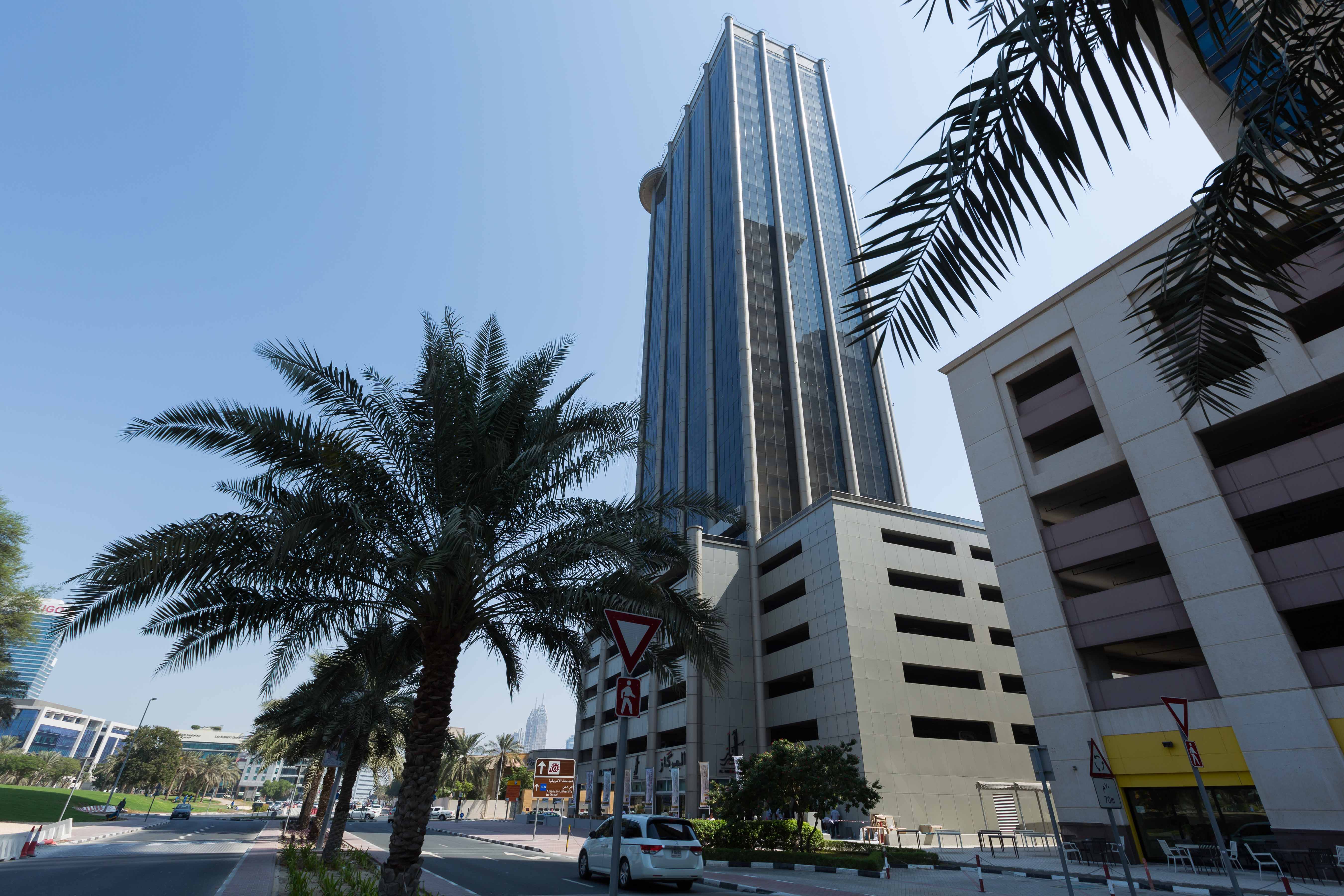 ENBD REIT, a shari'a-compliant real estate investment trust managed by Emirates NBD Asset Management, has announced that the initial phases of fit-out work on Al Thuraya Tower 1 in Media City have reached 49% completion, as part of a major refurbishment programme for its largest asset by value.
Project managers and cost consultants, Savills, and interior contractor, KPS, are delivering the fit-out of the building, which has been a cornerstone of ENBD REIT's portfolio for the past 15 years.
Al Thuraya Tower 1 consists of two basement levels, ground floor retail units, five floors of parking and 24 floors of leasable office space, at a total Net Leasable Area of more than 208,000 sq ft.
According to ENBD, the refurbishment is on course to be completed by the end of 2021 and will position Al Thuraya Tower 1 as a preferred location for business tenants looking for long-term occupation of high quality offices with attractive amenities in a desirable area.
Anthony Taylor, Head of Real Estate at Emirates NBD Asset Management, said: "Our strategic decision taken in 2020 to comprehensively upgrade one of our flagship buildings is set to bear fruit in coming months, with Al Thuraya Tower 1 offering tenants an aesthetically pleasing and modern environment that is comfortable to work in and promotes the wellbeing and productivity of staff."
"With the tower standing out in Media City as a desirable location for businesses, we look forward to building and maintaining enduring relationships with new and existing tenants, adding value and stability to our portfolio. KPS's capabilities and experience are playing a crucial role in the upgrade of the building," stated Taylor.
KPS has made significant progress during the year for the initial stages of a comprehensive fit-out of the foyer and entrance to the building as well as corridors, staircases, and common bathrooms, including lighting and tiling throughout the tower. Lifts and fire escapes are also being upgraded as part of this project.
In addition to improved layout and décor, access, and internal facilities for people of determination are included. Special measures to promote a healthy environment including the WELL Health Safety Rating for Al Thuraya Tower 1, which certifies buildings for wellbeing, health, hygiene, and safety, in light of the Covid-19 pandemic.
Stephen Taylor, Operations Director at KPS said: "We are well on the way to fulfilling our remit to make Al Thuraya Tower 1 one of the most appealing and functional office buildings in Dubai Media City."
"Our track record of delivering high quality interior contracting services in Dubai and the Middle East enables us to efficiently plan and execute our fit-out for ENBD REIT in terms of concept, materials and installation. We are confident of exceeding the high expectations of modern office tenants and their staff," he added.-TradeArabia News Service