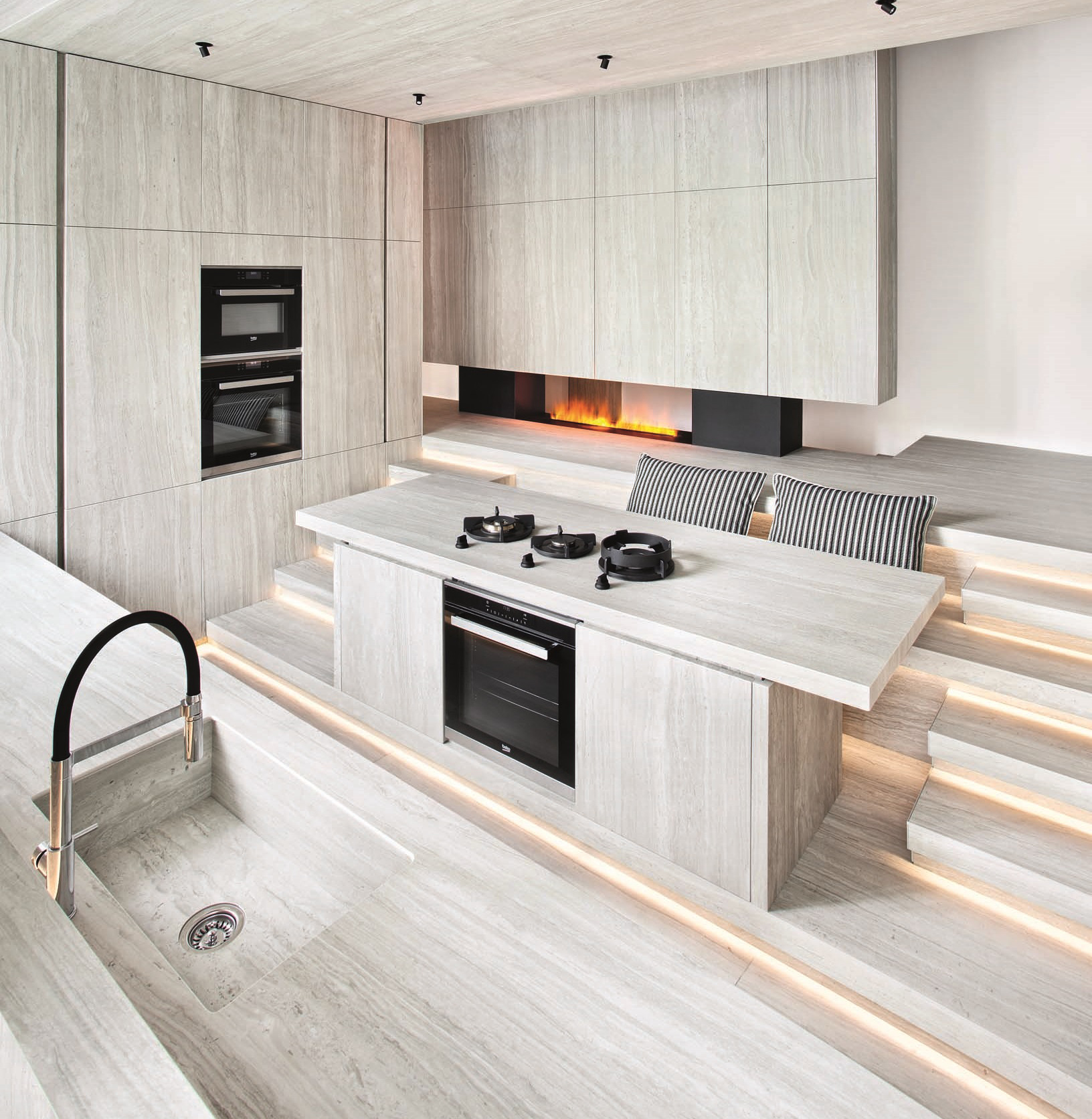 Neolith is a superior alternative for ceramic and porcelain stone, due to its durability, versatility, and unparalleled design quality. The most technologically advanced surface solution known today, Neolith, is now being offered to Glaze customers.
With this partneship deal, the Spanish sintered stone pioneer Neolith, has given Glaze Granite & Marble imports and distribution rights for the UAE region.
Founded in 2009, Neolith is a revolutionary product which has become the material of choice for architects, designers, specifiers, and fabricators.
Neolith is resistant to high and low temperatures, scratches, and UV rays. Also as it is waterproof, hygienic, lightweight and 100% natural, it is easy to clean and maintain. These are produced in large format slabs with four different thickness options said its top official.
"It is indeed a revolutionary product. When we launched it, most people did not believe in the product, they had doubts about its ultra large size, ultra-thin dimensions, strength, and durability," recalled its Chief Commercial Officer Daniel Sanchez.
"Some people also mistook the product for porcelain. But, today, Neolith is the most fashionable and sought after engineered stone due to its durability, versatility, and breathtaking designs. We are extremely busy fulfilling orders from around the world," he added.
Glaze CEO Umesh Punia this agreement with Neolith displays its commitment to contribute to UAE's influential architectural legacy along with providing sustainable solutions for the architects, developers, and builders.
"Over these last two decades we re-shaped the natural stone business in the UAE by radically transforming the way in which marble and natural stones were imported, sold and traded in the region," explained Punia.
"We built our legacy of over two decades in the Middle East because our discerning clients possess an understanding of aesthetics, quality, and have a taste for refined luxury," he added.-TradeArabia News Service