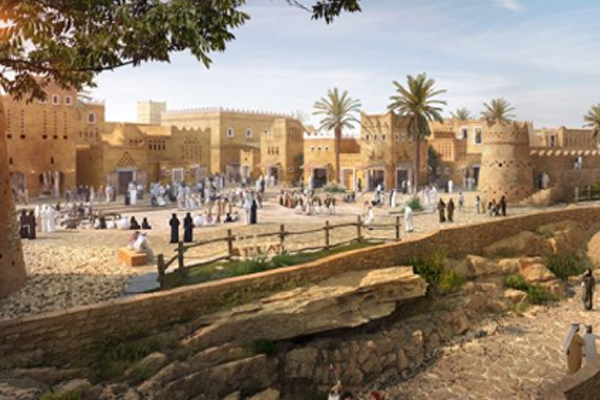 Pace, one of the region's leading architecture and engineering practices, said it has been appointed by Diriyah Gate Development Authority to design and supervise the construction of a 6-km-long spine road running through the Wadi Hanifah park.
As per the deal, Pace will help Diriyah Gate Development Authority on a major project in the kingdom that will help execute their vision of transforming the historically important Diriyah region into a global gathering place.
One of four key developments taking place in the programme is the redevelopment of Wadi Hanifah park, an extensive 2,359,406 sqm green belt valley on the western and southern sides of the development.
It will transform access within the park by connecting its various sub-districts to provide a much needed 'green-lung' for the people of Riyadh.
One of the kingdom's ambitious projects being built at an investment of SR64-billion ($17 billion), the Diriyah Gate is aimed at restoring the historical area as a cultural heritage project.
On completion, it will boast an array of world-class cultural, entertainment, retail, hospitality, educational, office and residential areas, including more than 20 hotels, a diverse collection of museums, a bustling retail heart and over 100 places to dine, said the statement from DGDA.
The project includes a series of outdoor plazas as well as a 3km escarpment walk offering views across the historic Wadi Hanifah.
The mega project will home to a population of 100,000 and is set to attract 25 million visitors annually - a place to gather, explore, shop, dine, live and work, it added.-TradeArabia News Service