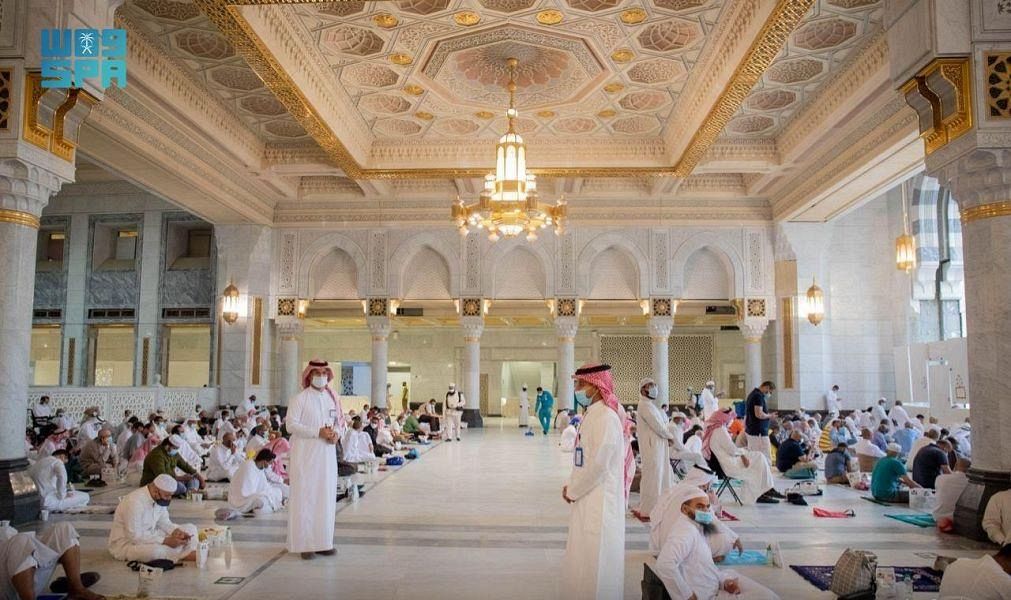 Saudi Arabia's General Presidency for the Affairs of the Grand Mosque and the Prophet's Mosque has announced the opening of the new extension at the Grand Mosque in Makkah following the refurbishment work at the facility, reported SPA.
It is mainly aimed at helping accommodate more pilgrims inside the facility for prayers while maintaining all the safety standards and precautionary measures for Covid-19.
Following the revamp, 60 praying areas (musallah) have been set up inside the mosque, of which 38 have been designated for men and 22 for women, said a report, citing a senior official.
All the entrances of the expansion are equipped with cameras to measure temperatures, in addition to distributing 91 employees from the Presidency over four shifts and more than 320 workers and supervisors for service works, explained Engineer Fares bin Mohammed AlMotrafi, the Director of the General Administration for Third Saudi Expansion.
The service works in the third Saudi expansion were implemented through 288 workers, 22 monitors, eight supervisors and 91 employees who worked round-the-clock on four shifts, he added.