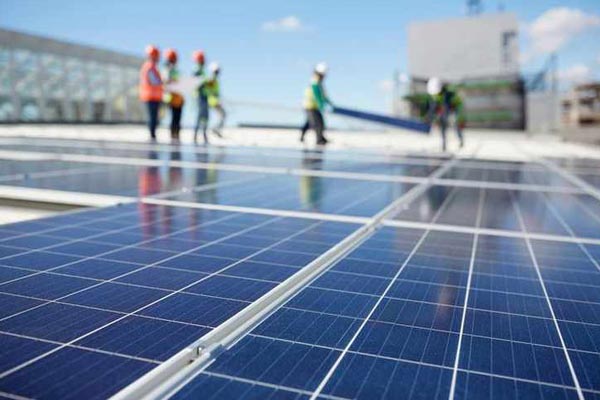 Saudi Arabia's Ministry of Energy has announced that Acwa Power, a leader in power generation and water desalination plants, and French group Total Solar have emerged as major bidders for four solar energy projects in the kingdom with a total capacity of 1,200 MW.
Announcing the names of shortlisted bidders, Saudi energy ministry said the competition is the third round of the country's National Renewable Energy Programme (NREP) and will allow bidding in two categories.
The first one covers the 80-MW Layla and the 120-MW Wadi Al Dawasir solar projects, while the 300-MW Saad and the 700-MW Ar Rass schemes will be offered in the other category.
Of the four solar PV projects, Acwa Power consortium (which comprises China's SPIC (Huamghe Hydropower Development Company) and Saudi group WEHC (Water & Electricity Holding Company) has emerged as a major bidder in three of them - Layla, Wadi Al Dawasir and Ar Rass solar projects.
According to the Saudi ministry, the RFPs were issued in April last year for Category A and B projects. Three bids have been submitted for each project in the course of the second quarter of 2021.
Prior to shortlisting, all bids were evaluated to ensure compliance with the RFP technical and commercial criteria. The ministry of energy expects to reach commercial closing and financial closing shortly thereafter.
Apart from Acwa consortium, the other shortlisted bidders are France's Total Solar International (for
Wadi Al Dawasir); Alfanar/Asma Capital (for Layla); Jinko Power (for Ar Rass and Saad) and a consortium led by Abu Dhabi-based Masdar with French utility expert EDF and Saudi group Nesma (for Saad).
The Saudi ministry said the winning bidder will be entering into a 25-year PPA with the Saudi Power Procurement Company (SPPC) as an offtaker.-TradeArabia News Service